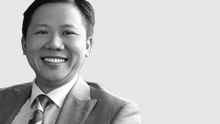 Eric Kuan, Director of Ray White Melbourne CBD. With over 10 years  experience selling real estate throughout Inner Melbourne Suburbs, negotiating the sales of tightly held properties and family homes, Eric genuinely enjoys his profession and gets a lot of satisfaction from working with different people and properties on a daily basis.
Eric's positive, 'can do' attitude, has established  a reputation as a market leader by providing diligent, professional service always giving direct and honest feedback to ensure his vendors achieve the best possible results.
Eric believes that communication is one of the most important factors in real estate and he constantly provides clients with sound advice about their prospects. Known in the industry for maintaining a high level of customer satisfaction, he knows that it takes a certain amount of creativity and an entrepreneurial spirit to be able to adapt a sales campaign as it progresses in order to expose homes to the widest possible range of buyers.
Efficient and determined, Eric's strong work ethic and knowledge of the property market is an ideal fit for Ray White Melbourne. A leader within the real estate industry, Ray White raises professional standards and embraces innovative ways of serving its clients which is something that Eric strongly believes in.
Agent Reviews
Tom and Nancy- Melbourne

We send our warmest thanks to Irina and Eric (of Ray White Melbourne), who provided a package of exceptional advertising, enthusiasm and salesmanship to help sell our apartment. They used the right photographer, so our apartment looked stunning in the twilight photos. Irina met and greeted potential buyers at each opening and provided frequent feedback on the level of interest and details of people's enquiries. This level of feedback was really confidence building and helped to offset our nerves during the stressful selling process. When offers began to be submitted from interested buyers, Eric capably and skilfully negotiated with all the bidders to achieve an impressive final sale price. We would highly recommend this energetic duo to other sellers in the CBD.