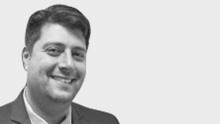 Business Sales Specialist
Business Broker Professional.
Providing Quality, Confidential and Personal Service for Buyers and Sellers of Businesses.
All aspects of Business sales from listing, marketing, negotiating, navigating dealing with solicitors, accountants, bankers, landlords etc helping obtain funding.
With over 15 years business experience, Mike is committed to selling your business at the best possible price while providing the highest level of service.
Now part of Australasia's largest real estate group, you can expect to benefit from Mike's unrivaled experience, exceptional levels of knowledge, and long-standing market insight.
Agent Reviews
Nikki Arkinstall

I had a wonderful experience when I employed Mike from the Melbourne CBD office as my broker. Mike not only has loads experience in selling small businesses but has owned and ran his own shops, so there was a real depth to his understanding of my position. I could trust his judgment when being a buffer for inquiries that were not going to follow through on a deal and was nothing but professional when it came to managing general interest. My husband and I put a deposit on a farm with anticipation selling our cattery asset, Mike's cool calm manner was a quality I couldn't have done without while we were dealing with other concerns. You can trust this guy to get the job done.